Did you know that...
The book of Leviticus in Hebrew is known as Vayikra, "He called". Vayikra was not the name that the sages originally gave the book, it was originally known as Torat Kohanim - "The Law of the Priests", since most of the book deals with the Sanctuary, the work of the priests with the sanctuary and the sacrifices that were required. For this reason the Greek and Latin name, Leviticus means "matters concerning the Levites". The Levites were the family from which Aaron descended and in turn, his descendants became the Kohanim - priests.
While much of the book does concern itself with the laws of the priests and the Sanctuary, there is much more in this book. It deals with topics of morality, civil law, statements such as Love your neighbor as yourself are found in Leviticus. The command to be a holy nation of priests, "because I, the Lord your God am holy" is directed at the whole nation of Israel and not just the priests.
Eventually tradition settled on the name Vayikra "He Called" as the name of the third book in the Torah.
This weeks portion starts the book of Leviticus. Originally known as the law of the priests, this book and specifically this parasha focuses on the sacrifices and the work of the Levites in the tabernacle.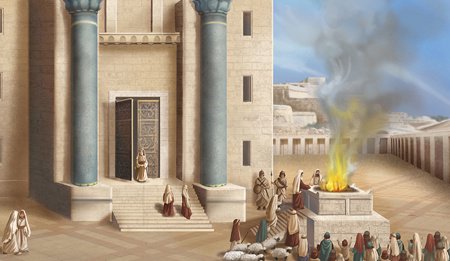 Vayikrah is the third book of the Torah it is very different from all the other books in the Torah in as far as it contains no journey - it all takes place in Sinai. There are very few dramatic stories in it and it all takes place within the span of one month.
However, it is the most important book in the Torah and is critical for understanding what differentiates Israel from all other people, what makes Israel a holy nation of priests.
This week's parasha opens with details of the various kinds of sacrifices that the Israelietes brought to the Tabernacle. There are five different types of offering listed here: The burnt offering (Ola), the grain offering (minha), the peace offering (shlemim), the sin offering (hatat) and the guilt offering (asham).
Second Opinion
Opinions, Essays, Cultural Observances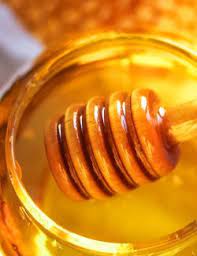 Sweet as honey
Our sages explained that because Vayikra deals with korbanot, sacrifices, it is fitting for little kids to learn it. When a Jew studies the laws of korbanot, G-d considers it as if he actually offered a korban. Like a tzadik, kids are free from sin, thus their offerings are the best kind of korbanot.